The future is hybrid
Toolbox is a diverse community, a full calendar of events, and physical work space that offers comfort, social interaction, collaboration, and innovation.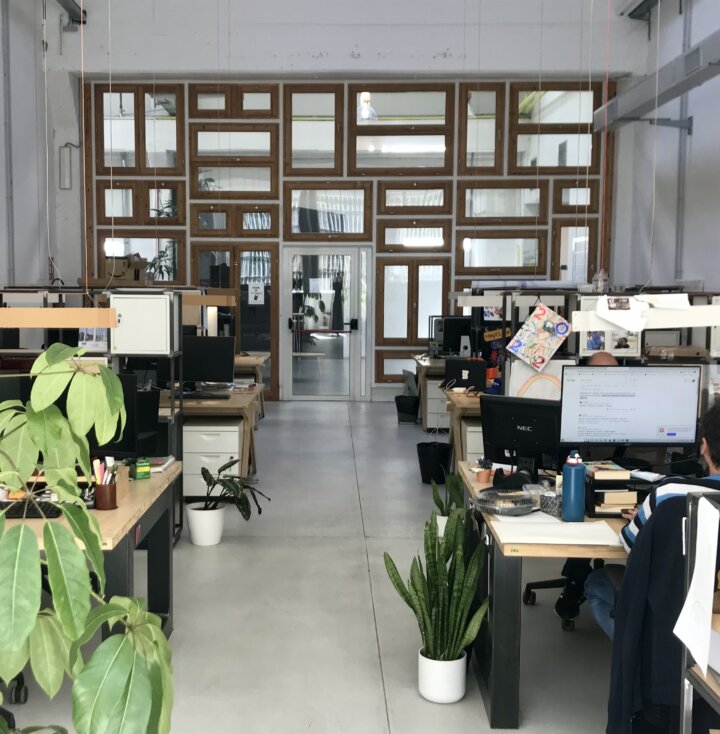 Sustainable and smart leisure time
To work better, you need to live better. That's why Toolbox encourages the integration of all areas of professional and personal life, offering solutions for your well-being and your leisure time.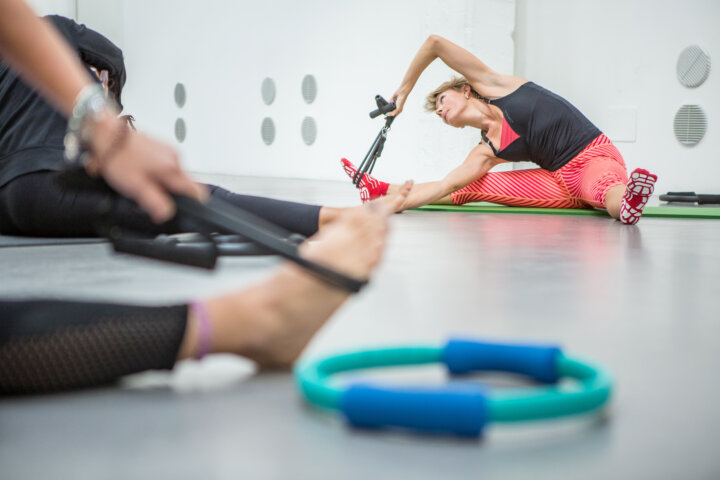 10,000 m2 of space converted from an early 20th century foundry
For over a hundred years, it has been one of those places where significant innovations have taken place in the working world.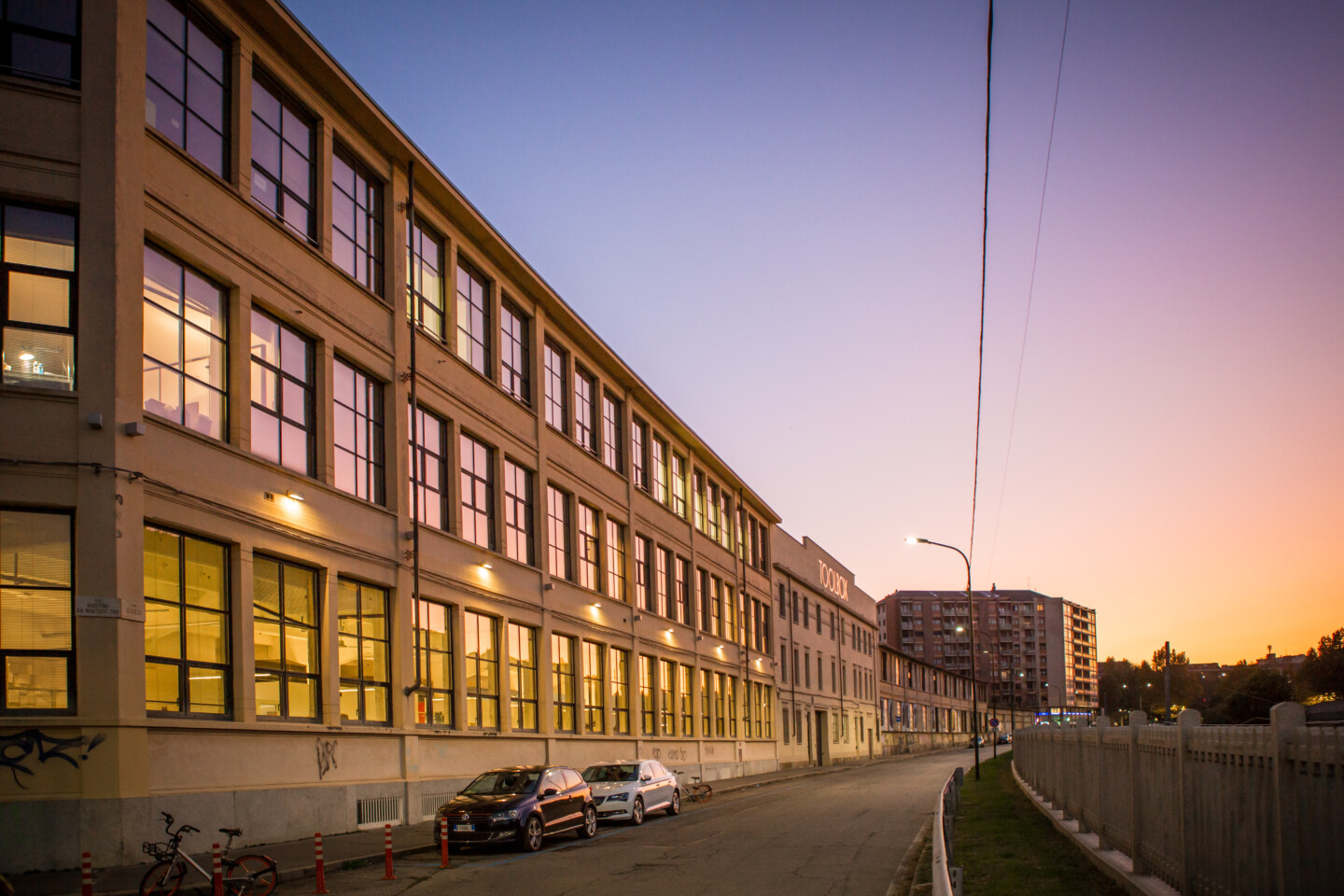 A diverse and vibrant professional community
10,000 m2 and over 200 different businesses: the multifaceted community of Toolboxers evolves from day to day.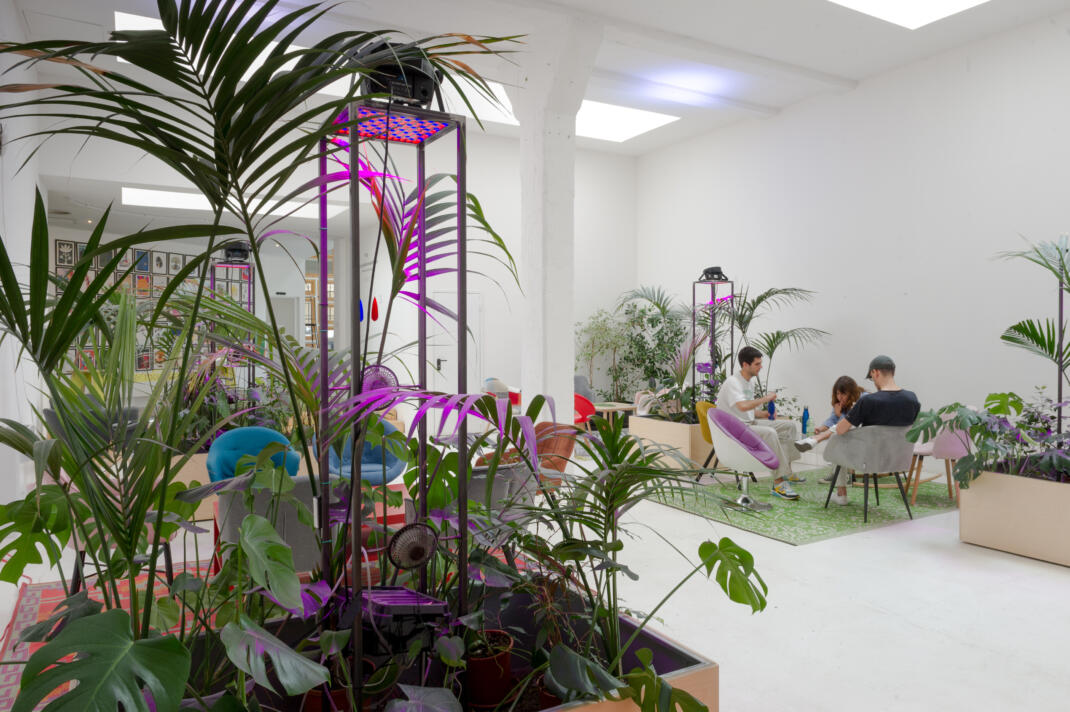 "Today's world is too complex and fast-paced for us to keep up on our own. Toolbox is a physical social network that continually offers new stimuli and capacity building opportunities"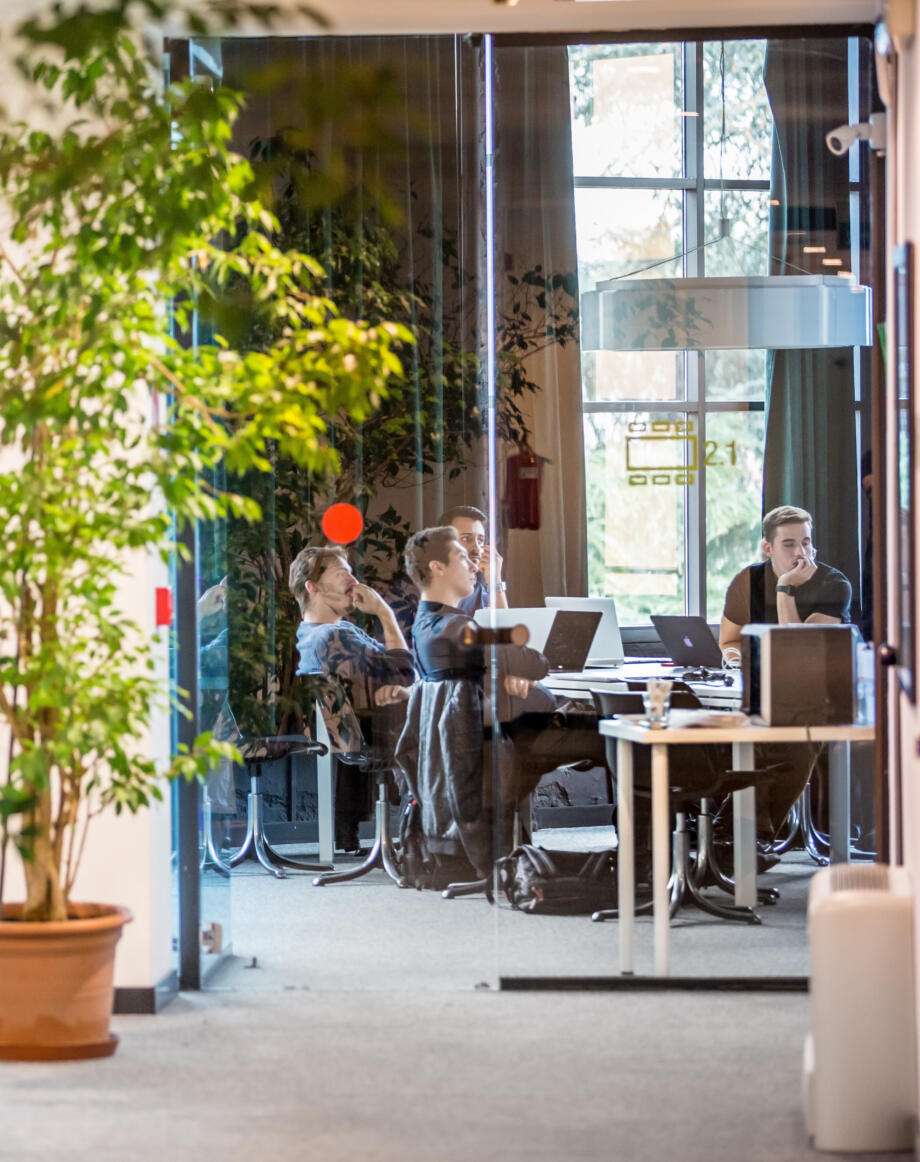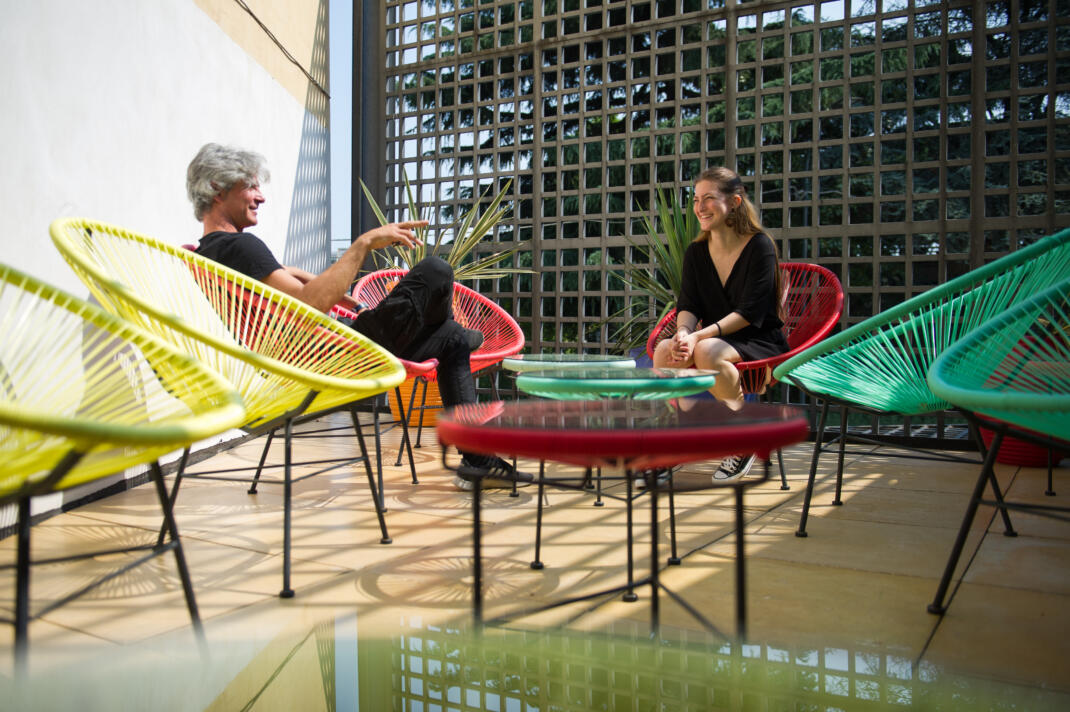 Over 300 events, Workshops and Meet-ups every year.
A flow of continuous training, new stimuli for your work and opportunities to connect with the world of creativity and new technologies, triggering new synergies.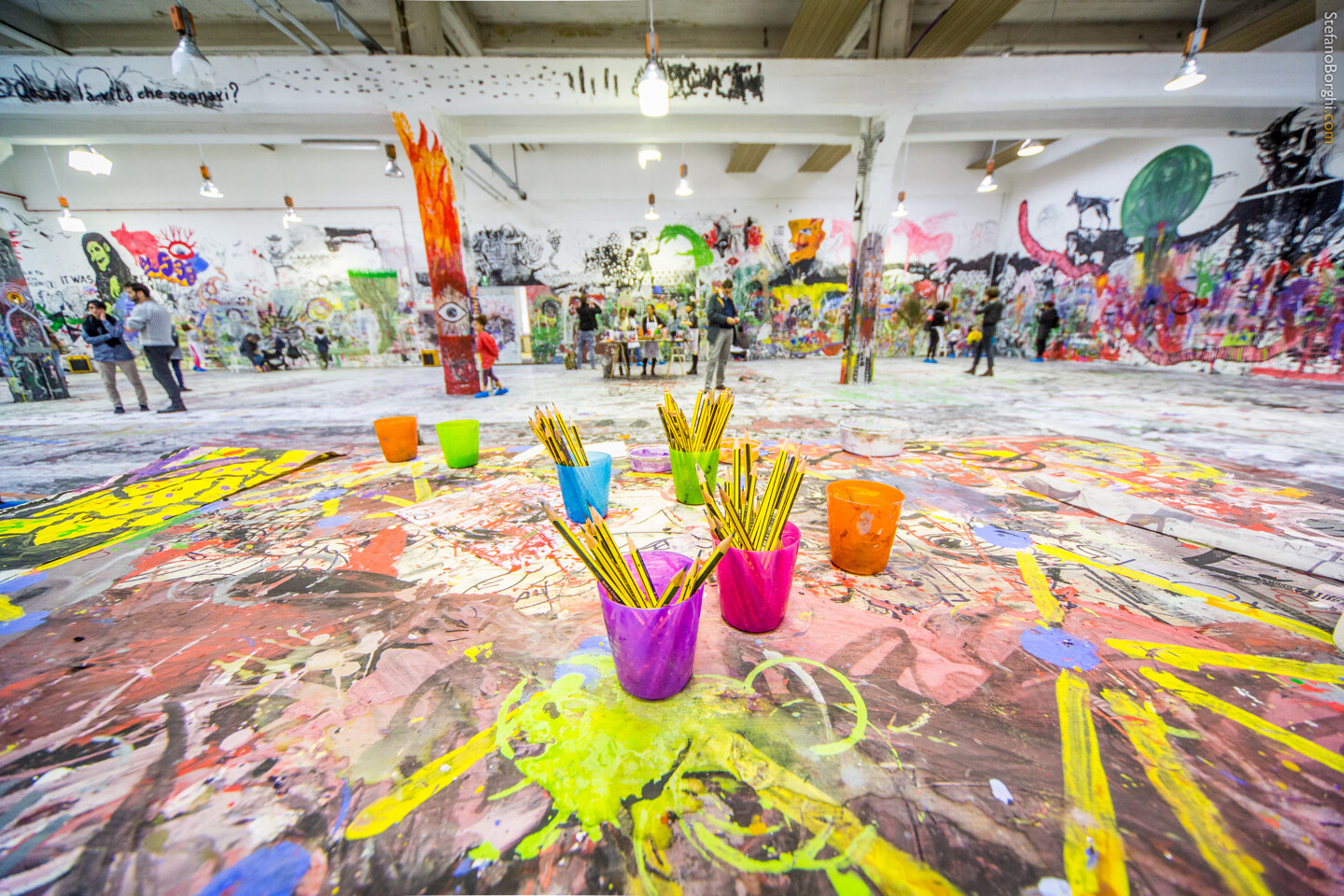 Innovative professions come together at Toolbox
Toolbox hosts various professional communities operating in the fields of innovation, design and enterprise.
Let's MeetUp in Toolbox
Machine learning, business, coding and web strategies. Every day professionals and enthusiasts meet in Toolbox to update quickly and easily.

Fablab Torino, home of the makers
The first Fablab in Italy: an open space in which to shape innovative projects. Fablab Torino is a laboratory that spreads the "maker" culture among enthusiasts, students and businesses.
Print Club Torino, the realm of visual design
Continuous-cycle courses and workshops for the experimentation of visual languages ​​and traditional and digital printing techniques: at the Print Club Torino you can develop your creativity and discover the new frontiers of design. Every year it organizes Graphic Days, the international graphic and visual design festival.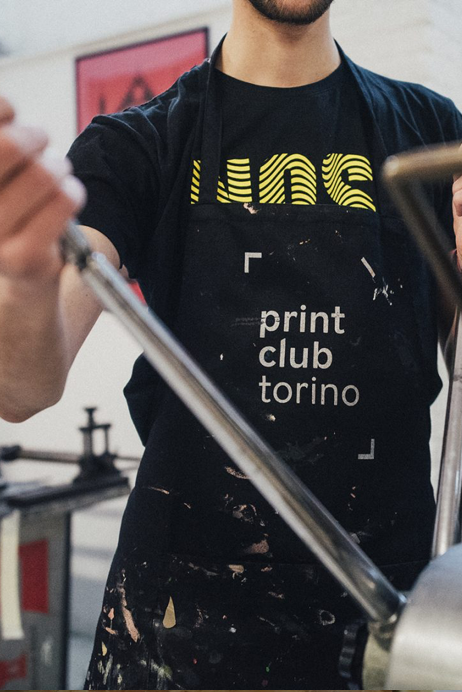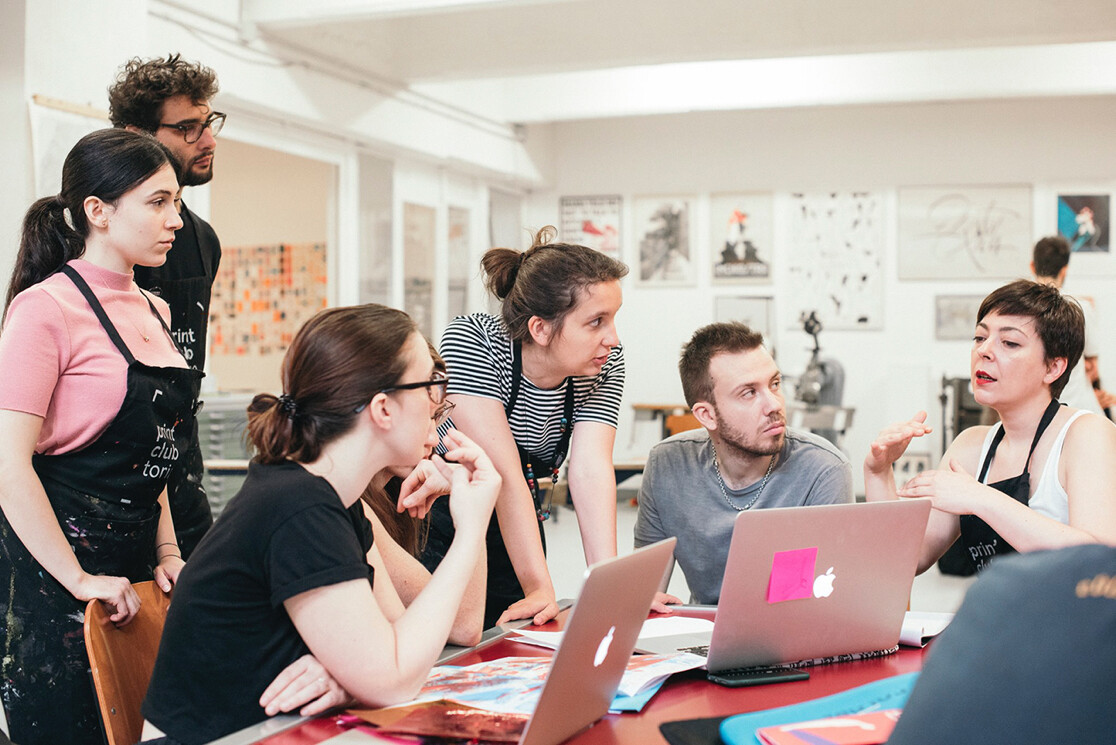 D&I
Toolbox dedicates part of its spaces to host non-profit organizations that develop innovative ideas for a more inclusive society.

Hackability puts creativity and technology at the service to meet the needs of autonomy and care in old age, childhood and people with disabilities; Tutticonnessi regenerates and donates digital devices to families in difficulty so that no student is excluded.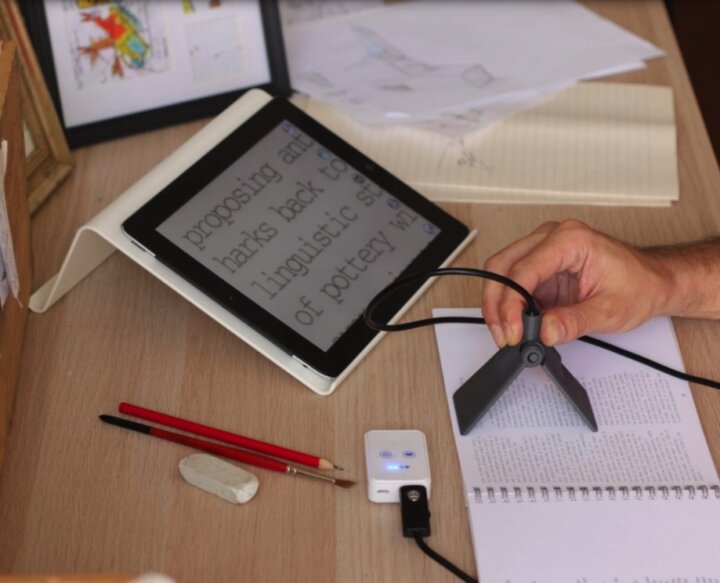 Toolbox helps you balance your professional life and leisure time
You can buy vegetables at Km 0, practice pilates, repair your bicycle, receive your online purchases in real time: we want to optimize time and energy.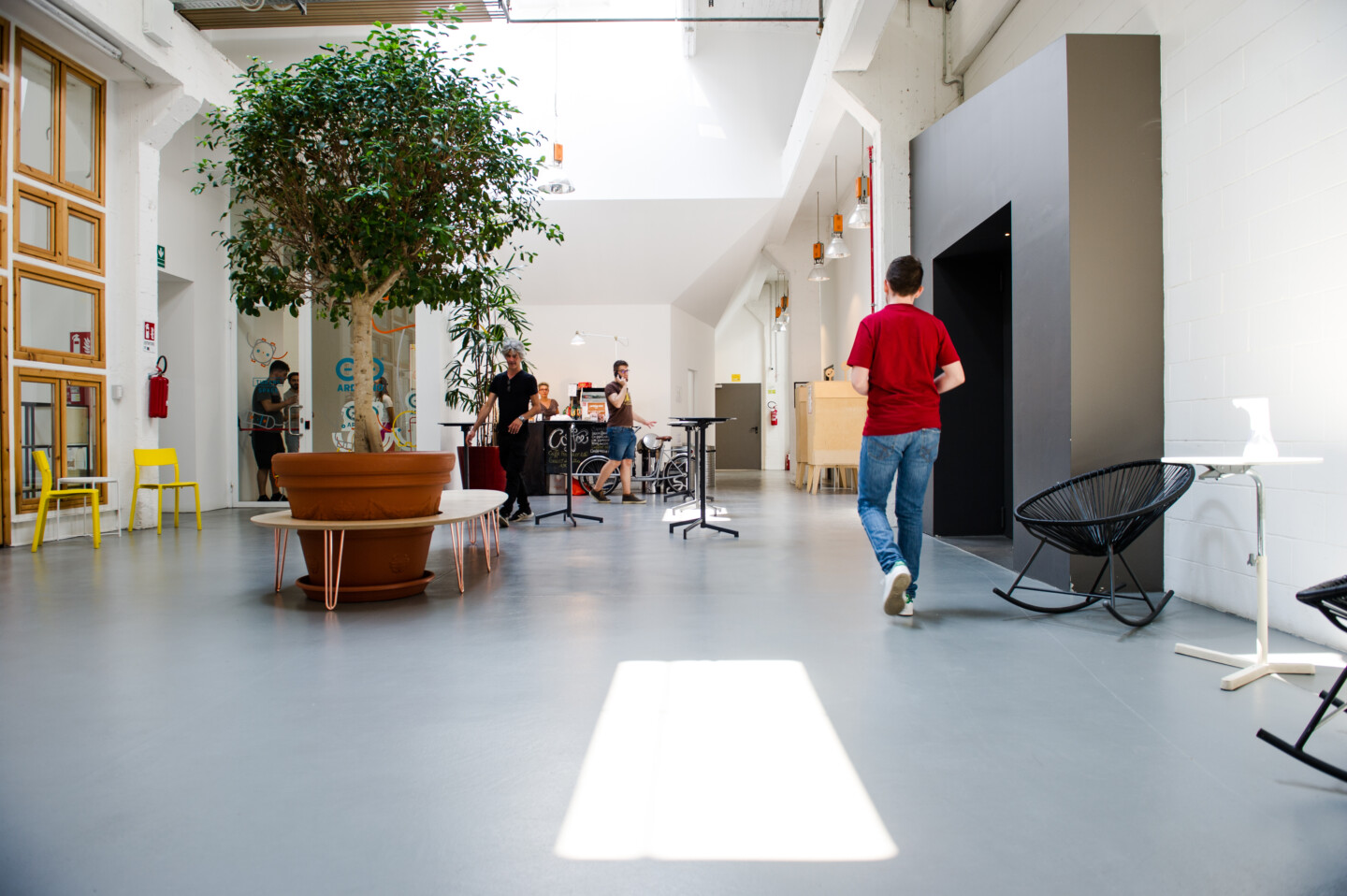 Toolbox Open Air
Hammocks and deckchairs to soak up the sun, tables to eat outdoors: Toolbox has a huge roof garden which glows with colourful lights at happy hour.